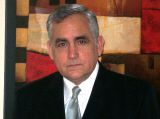 Aldo Andreu
President and Chief Executive Officer 
Industry Entrepreneur Aldo Andreu Jumps Back Into Gaming Business. 
Armed with over 15 years experience in the international equipment supply business, veteran entrepreneur, Aldo Andreu charged back into the amusement and gaming market in a big way with the partnership purchase of Miami Slot Sales LLC, betting that his experience and knowledge of this industry will help manage the success and major expansion plans throughout the international market. 
Mr. Andreu is now the President/CEO and Managing Partner and plans to expand their select supplier network which is located within the United States, Europe, Asia and South America. 
With his entrance, Miami Slot Sales LLC has already been appointed as the newest Authorized Distributor for ABACO, which manufactures the Automated Computer Controlled American Roulette, which is popular in many Casino locations around the world. 
Mr. Andreu's career history includes Mars Electronics International, James Industries South and sold his own previous company, Andreu International Corporation, a very successful and world renowned distribution company.
Offices: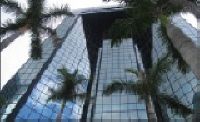 Miami, Florida, USA                                 Riga, Latvia, Europe                       
Miami Slot Sales LLC
1200 Brickell Avenue, Suite 1950
Miami, FL  33131
Telephone 1-305-961-1667
Fax 1-786-272-5932
Sales@MiamiSlot.com